Reliable & affordable subscription portal
Cheap MTN Data Plan, Glo Data Plan, Etisalat Data Plan, Airtel Data Plan, Airtime, Data, VTU, Scratch Cards, Electricity Bill, Cable TV Subscriptions, Airtime to Cash, Send Data without internet, Bulk SMS, Phone Number Database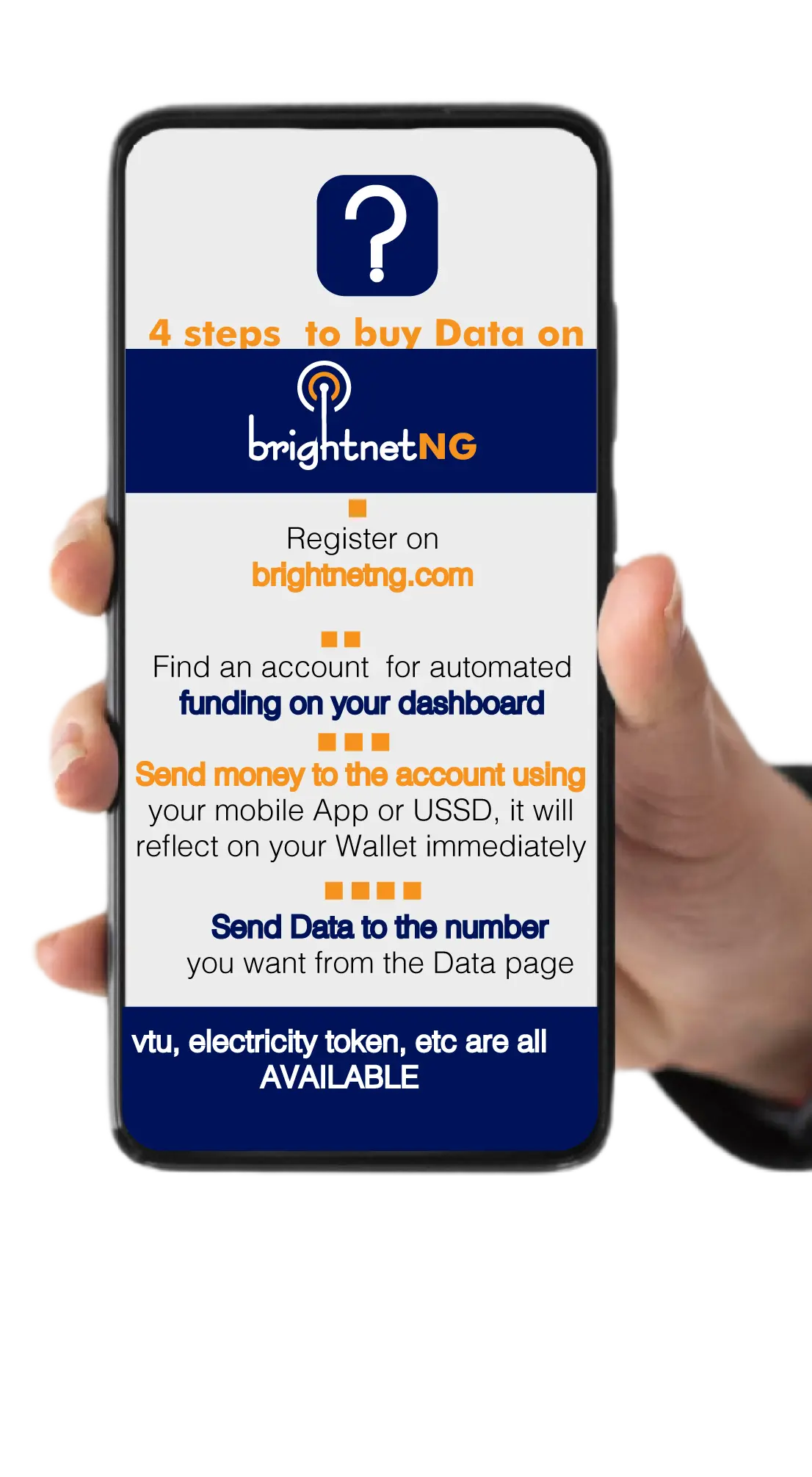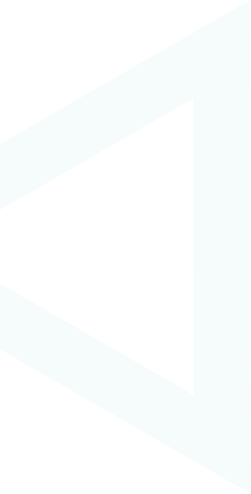 MTN Data Plan
Buy MTN Data Plan at N229/GB. Works on any device, valid for 90days
Glo Data Plan
Buy Glo Data Plan at N880/2.9GB. Works on any device, valid for 30days
9Mobile Data
Buy 9Mobile Data Plan at N975/1.5GB. Works on any device, valid for 30days
Airtel Data Plan
Buy Data Plan at N975/1.5GB. Works on any device, valid for 30days
Educational
Scratch cards @ 2.5% discount
Airtime
with 10% bonus @ 4% discount
Electricity
instant token @ 0.2 discount
CableTv
instant connection @ 0.2 discount
How it Works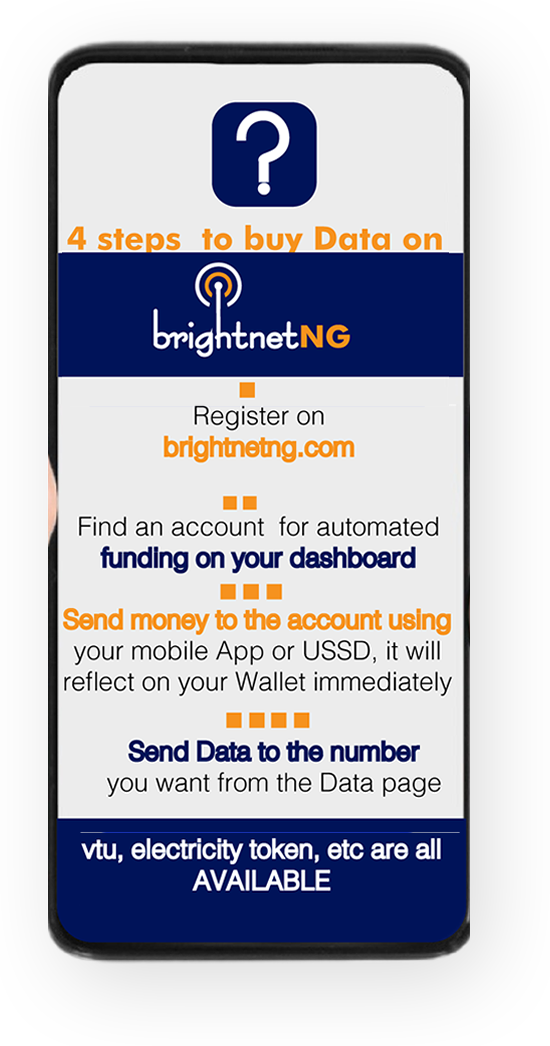 Why Choose Us?
BrightnetNG is an indeginous company with 10 years of experience in communication business. We powered smsparo.com for bulk SMS
Secure User data
Your email, phone number and everything about you is safe with us as a client
Clean Interface
Our simple and dynamic user interface with network detection intelligence features makes us second to none.
Real-time Response
Real-time response from network operators for every SME Data subscription
Refer and Earn
copy and share your referal link from your dashboard with family and friends and start earning
Pricing Plan
Enables you to define cross-channel profiles and improve audience sessions per week
Hot Deal
tap to chat us on whatsapp for a deal